This year I have started selling a line of Japanese linen and cotton blend designer fabric wet bags.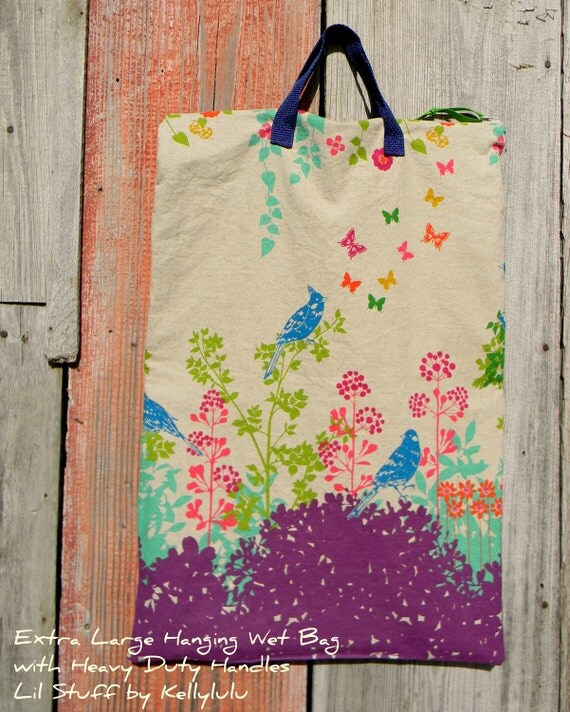 I love how this all came about... I took my friend Anny shopping one day at Sarah's ~ my favorite local fabric store. They have the most amazing fabric selection that I have ever seen. It is sometimes hard to shop there, as their selection is so vast and there are so many choices. I have always admired the Japanese Echino fabrics by Etsuko Furuya from afar, but had never purchased any mainly because it's expensive. Well in the whole store full of fabric, this is what Anny liked the best for her bags. My fabric spidey sense was definitely going off, and I knew this fabric was going to make beautiful bags. With great difficulty we narrowed it down to the "Birds and Floral" print. I also loved the "Floral Savannah" print and decided to make two of each bag and try them out in my shop.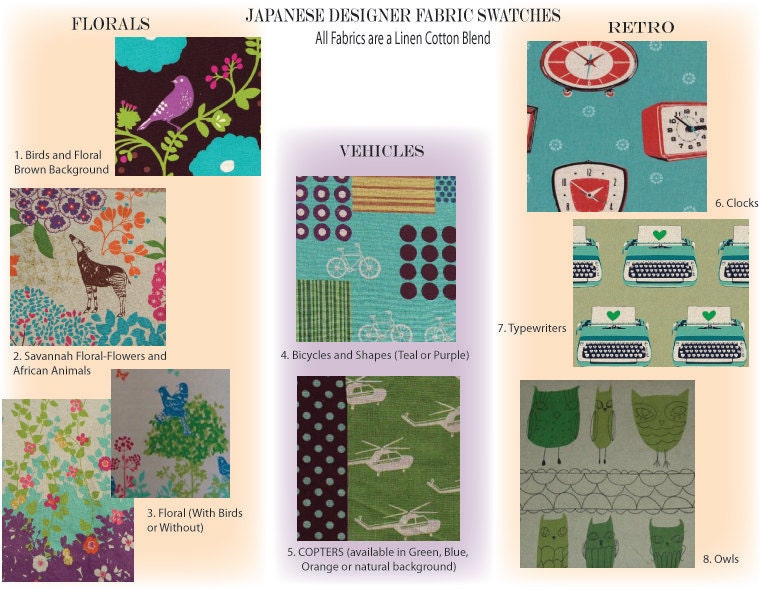 New Swatch Photo for the Kokka Fabrics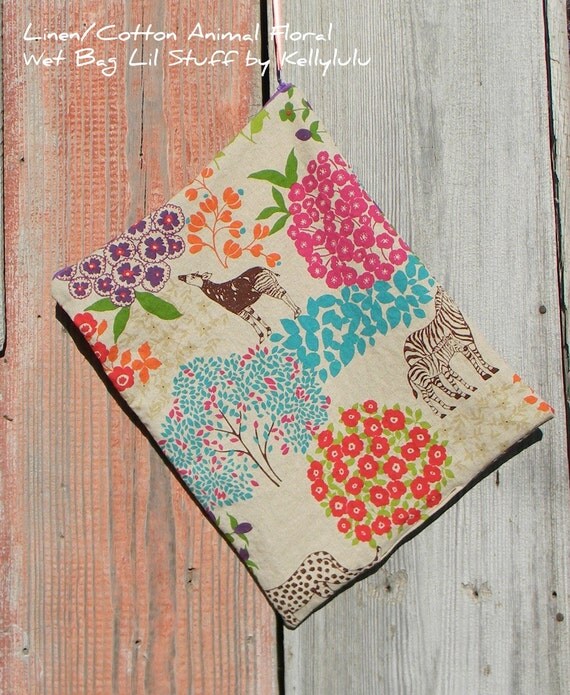 Well Anny loved her bags, and I have sold more of these prints than any other fabric so far this year! I have enjoyed working with it so much that I have added several more choices from Etsuko Furuya and also a few I really liked from Melody Miller. The base fabrics in this line are top quality, and the colors are crisp and vibrant. The linen blend makes it a really good choice for wet bags, as it is a very durable fabric and will withstand the multiple washings well.
All in all I am so thankful to Anny for selecting this fabric, as it is beautiful to look at, as well as a pleasure to sew and each bag has turned out simply beautiful.
and here is Anny's new baby Suri in her first cloth Fluff!