Happy New Year to you and yours. I hope this year will be blessed one for all. In an effort to re-evaluate why I prefer organic, natural and sustainable materials
, I am going to take a few days to post about the fabric choices we use for cloth diapers, wipes, and our clothes in general. I think it is important to understand the why behind our choices, and be able to evaluate which areas it is worth spending the extra money for organic, and where it is not that important.
Lil Stuff was founded on the desire to create cloth diapering accessories that
are not only pretty to look at and use, but
are made with high quality elements that are safe and as natural as possible. Several of the fabrics and yarns are also made from things that are sustainable and eco-friendly like hemp, bamboo and wool.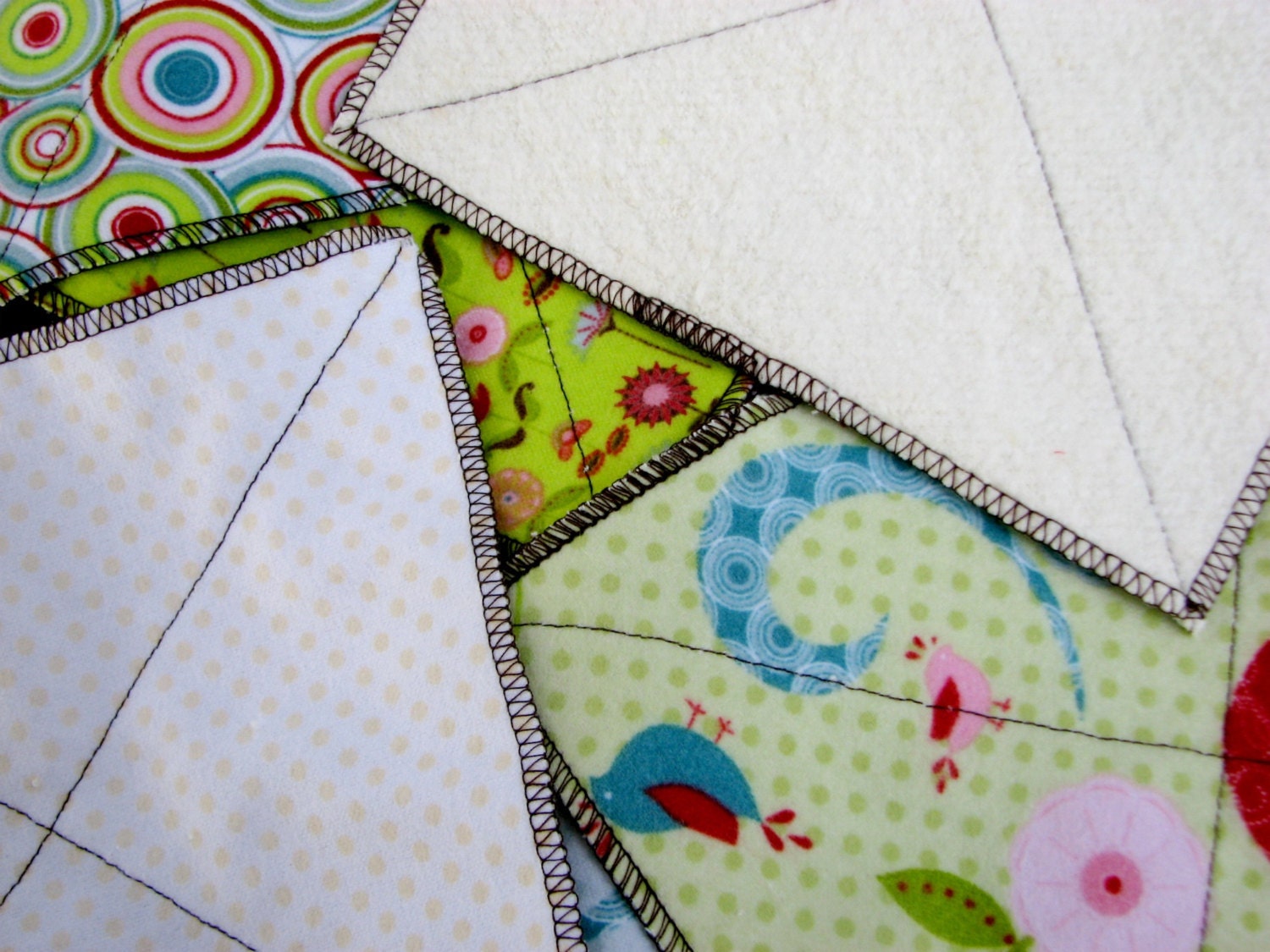 Baby wipes or washcloths made from super absorbent Hemp/Cotton Fleece
Today I want to talk about HEMP because it is what I use most in my products that touch the skin.
One of the most valuable parts of the hemp plant is the fiber, commonly referred to as "bast," meaning that it grows as a stalk from the ground. Other fibers such as sisal, manila hemp and jute are mistakenly referred to as, hemp, yet only Cannabis sativa is considered "true hemp." The growing of hemp does not require the use of pesticides, therefore it may or may not contain the organic lable. Among the characteristics of hemp fiber are its superior strength and durability, and its stunning resistance to rot.
Hemp fiber contains a low amount of lignin, the organic glue that binds plant cells, which allows for environmentally friendly bleaching without the use of chlorine. In composite form, hemp is twice as strong as wood. All products made with hemp fiber are biodegradable.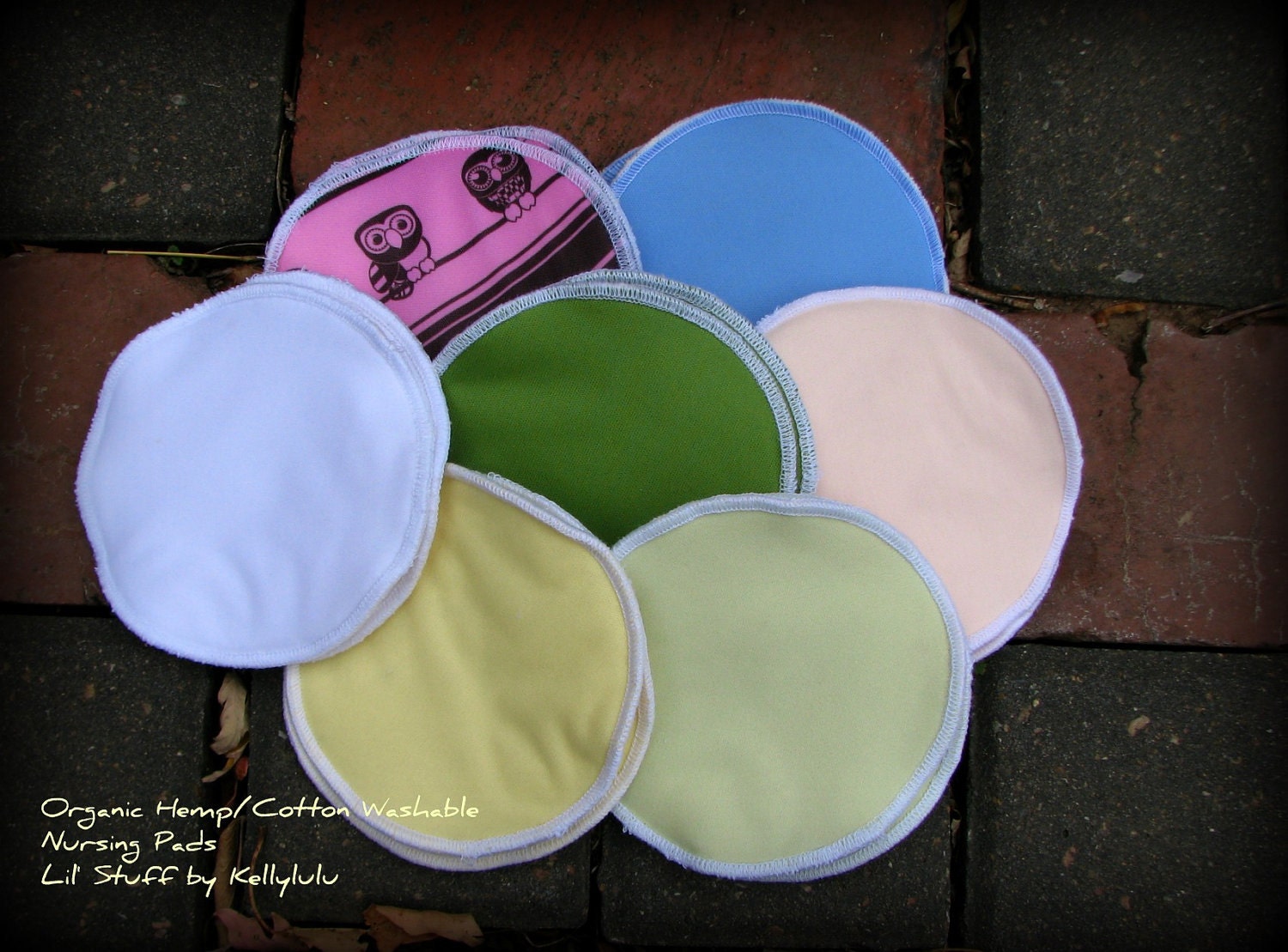 Waterproof Nursing Pads with Organic Hemp/Cotton
I use a hemp fleece that is blended with conventional cotton- it is a 55% hemp and 45% cotton blend knit made from certified organic cotton. Hemp is a great fabric for diapers, wipes or nursing pads as it is highly absorbent, naturally antimicrobial, and is quite durable wash after wash. The fleece is smooth on one side and brushed on the other just like your favorite sweatshirt. Stays soft wash after wash. I use and test this fabric myself, and it really does wash great and stay soft and fluffy wash after wash. These are some of the reasons I choose Hemp for my wipes and nursing pads....
For lots more information on the benefits of hemp fabric check out HempTraders.com